Step out into our magnificent Highland scenery


Hiwadakogen Lodge & Campsite is the idellic setting for outdoor adventure, an unforgettable vacation, or high altitude training.

There's always something for everyone, like hiking and fishing, BBQ, tennis court, and of course, the best cottages and campsite in Hiwada kogen.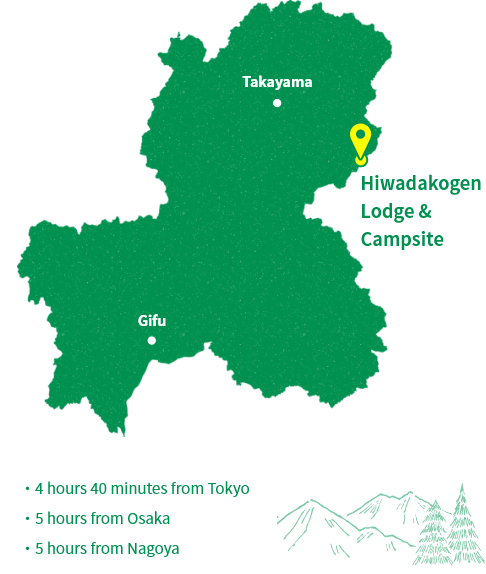 ×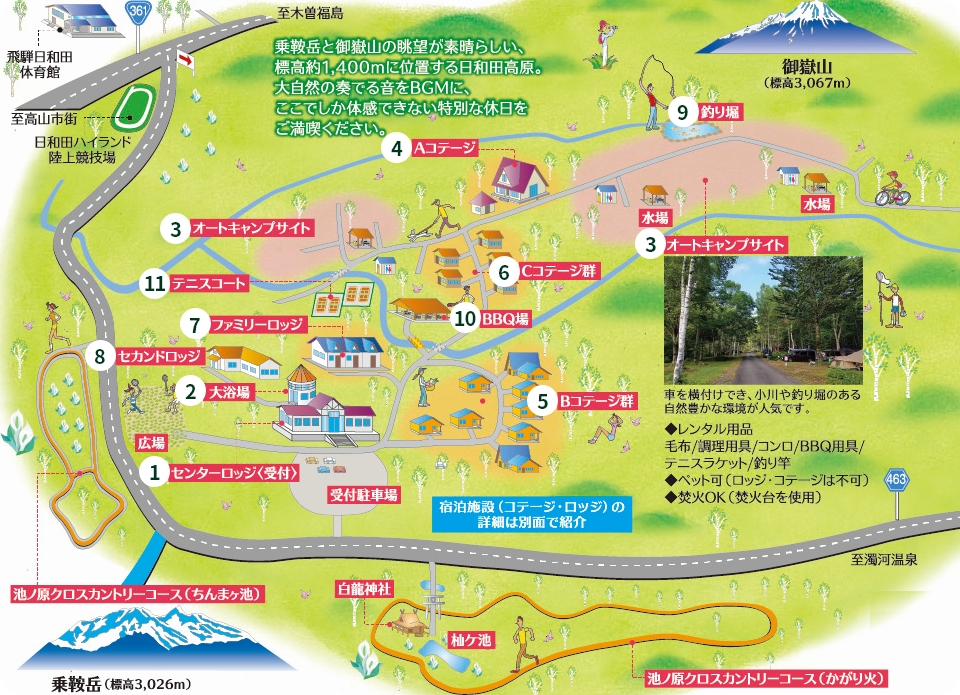 accommodations
With two types of lodges and three types of cottages available, you are sure to find one that will make your stay more comfortable.
Campsites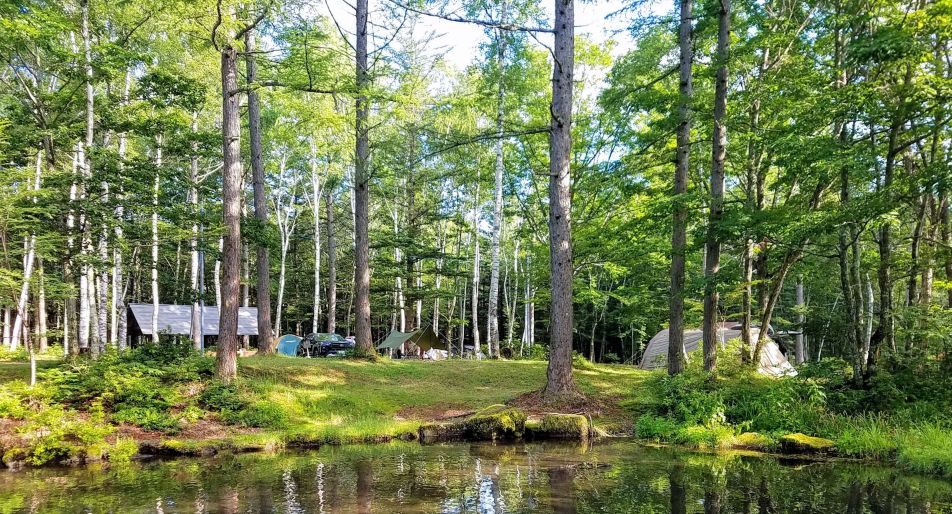 There are caravan parks and campsites. The sky is filled with stars and it is so beautiful.!
Also we provide shared camp kitchen and bathroom.
Recreation facilities
There are plenty of recreational facilities such us tennis court, BBQ area, fishing pond and so on.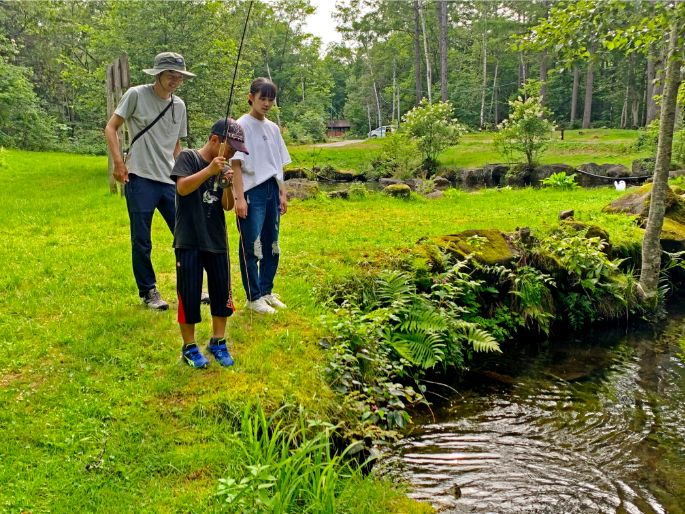 High-Altitude
Training & training camp
Even in the middle of summer, the temperature is comfortable at around 25 degrees Celsius, so it is a perfect environment for high-training and training camps.your team secure dedicated access to a myriad of venues, including anIndoor stadium, football court, Baseball field and conditioning facilities and more.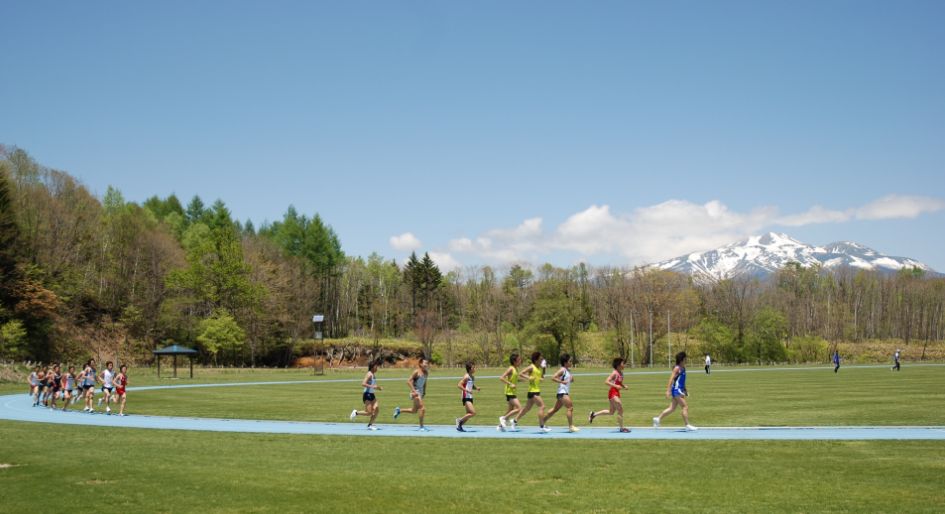 Search
Access
Hiwadakogen Lodge & Campsite Hiwadakogen, Takanemachi, Takayama-shi, Gifu
509-3405
TEL : +81 577-59-2510/FAX : +81 577-59-2823
From Kanto region

Ina IC via National Route 361

From Kansai and Chukyo region

Nakatsugawa IC via National Route 361

From the Hokuriku region

Ina IC via National Route 361
more